現代雪板潮流
Snowboard Addiction – A Documentary About Modern Snowboarding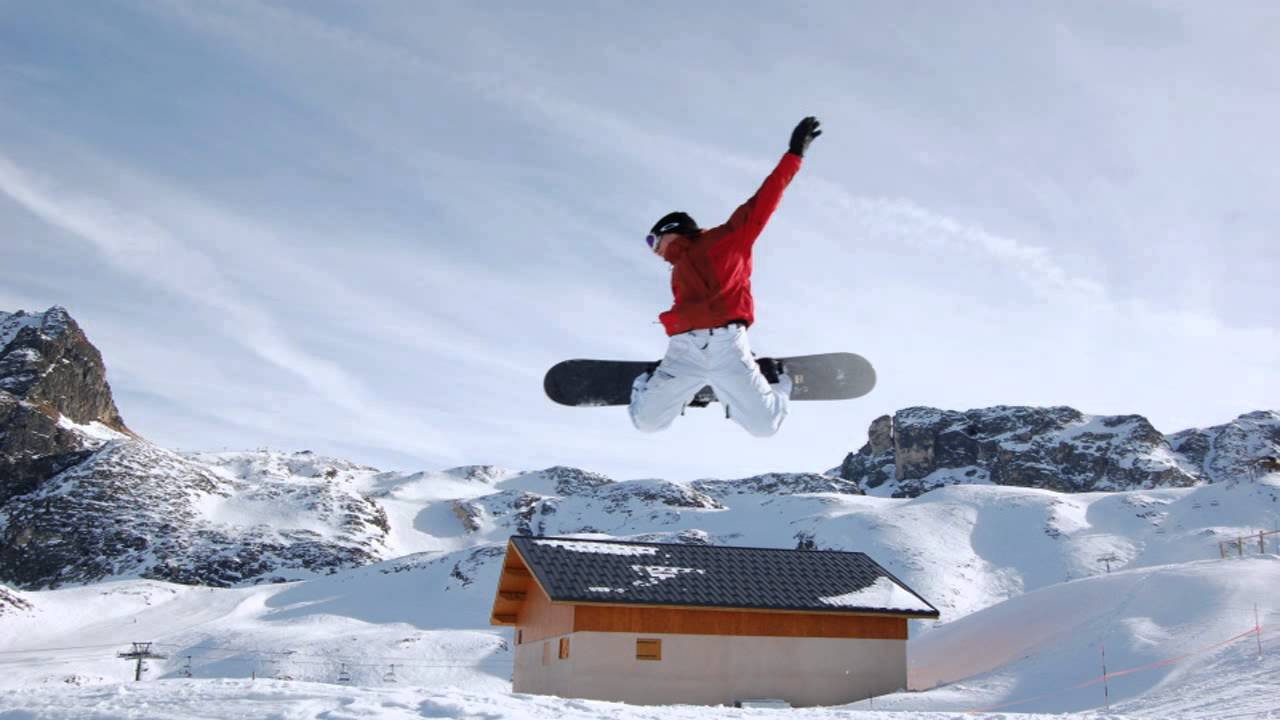 Snowboard Addiction 根據多年的觀察,整理出近3年影響世界snowboard的玩家和他們的影片,這些玩家的創意和style,不僅僅讓人嘆為觀止,還把snowboard推向新的境界,可說個個都是神人級的! (裡面並沒有Shaun White喔~ XD )
片長超過一小時,介紹超過20+玩家的神奇時刻,音樂也選的很棒!,說是紀錄片,不如說是這些玩家的精采合輯。
PS1: 覺得單腳特技好像變成是基本的,裡面有幾個單腳技術動作,誇張到一個說不出話來!!
PS2: Game in the face 很好玩~ XD
Snowboard Addiction is the latest edit style documentary which condenses the last three years of snowboarding into sixty minutes. The mission was simple. Most snowboarding documentaries fail to communicate what snowboarding is really about, so this became the challenge; create a documentary to answer the question "What is snowboarding?". Now the question is answered with the humble response, "Whatever you make of it" because snowboarding is not just about competition, difficulty, or the mountain. It's about the love of doing it, and what can be done only while strapped in and standing sideways. The aggregate of footage contains sixteen edits of some of the most influential and inspiring riders in modern times alongside the people who help to make it all possible in an attempt to show all areas and styles of snowboarding. Snowboard Addiction was made by snowboarders, for snowboarders, so that it is full of the amazing edits and riding which are more accurate than endless narration or interviews ever could be.
Contents:
0:41 Torstein Horgmo (Feint, DnB)
2:27 Andreas Wiig
4:50 Jokers (I'll Hurt You, Busta Rhymes)
14:58 Eiki Helgason (Blu's Stricken, Blubeatz)
17:01 Halldor Helgason
19:11 Air and Style (Titles, Masaru Satoh)
20:46 Chris Bradshaw (Daydreamin', Lupe Fiasco)
21:40 Scott Stevens
23:30 Falls (The Price is Right Theme)
24:37 Bode Merrill (Escape Remix, Ryan Little)
25:34 Scotty Vine
28:04 Superpark
30:24 Mark McMorris (Ninur, Savant)
31:57 Sebastien Toutant
34:21 Park Building
38:44 Joe Mango (Showboatin' Remix, Sonixx)
40:03 Eero Ettala
41:42 Game of In Your Face
46:12 Ulrik Badertscher (Original Mix)
47:29 Iouri Podladtchikov
48:20 Rider Profiles
53:24 Mixed Part
56:55 Dew Tour
57:58 Billy Morgan (Icare, Rene Dupre)
1:00:00 Travis Rice